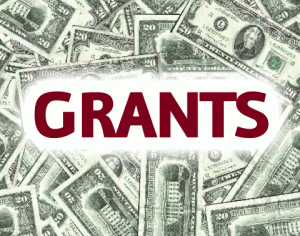 Here are a few of the grants I think are helpful and are making a difference in the area of at risk children which is our focus in this installment. For News You Can Use, when is the last time you visited the resources available from the National Council of Non-Profits? And we wrap up bragging about Father's Child Ministry in our Client Focus.
Questions or comments or thoughts? I'd love to hear from you so schedule your free grant consultation.
Nick's Picks for At Risk Children
* Wal-Mart Foundation State Grants. At risk children are just one of the groups who can be helped by Wal-Mart's State Grant funds. These dollars – ranging from $25,000 to $250,000 – are for state and regional non-profits that help those who are among the most vulnerable in our population. They accept applications on a cycle throughout the year based on your state.
* The Mary Kay Foundation. High risk children very often come from homes where domestic violence is present and the Mary Kay Foundation has funds for domestic violence shelters. They give at least one grant to every state in the US and then give the balance of their funding through a formula based on impact.
* The W.K. Kellogg Foundation. The BIG kahuna on the block is the Kellogg Foundation. They have made huge impacts throughout the world helping at risk children. They do so many things they are too numerous to mention here but begin to look around their very easy website. They take applications for funding all during the year.
* The US Justice Department is again funding collaborative grants to end domestic violence through the Legal Assistance for Victims Grant Program. Funds are for direct legal services to the victims of such horrible things as sexual assault, domestic violence, dating violence, and even stalking.
* The Kresge Foundation. Eliminating poverty has long been a focus of the Kresge Foundation and they want to put their funding with groups that are doing multiple services around poverty eradication. This means children, parents, economic development, and health care; as long as the non-profit is doing all it can to take a multi-pronged approach.
News You Can Use
So many of the good people I talk to every day when they schedule a free grant consultation are smaller non-profits with a leader who has a vision to make her/his community a better place.  There are so many resources available to non-profits through the National Council of Non-Profits it's an embarrassment of riches.  It's worth the membership fees to join your local state chapter.  Find out more at https://www.councilofnonprofits.org/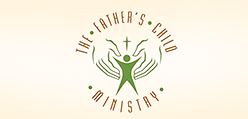 Client Spotlight – Father's Child Ministry (FCM)
FCM's focus is very simple: end households with no fathers. The effect on the children is detrimental well beyond their formative years but FCM's founder Edward Yeates has looked the issue dead in the eye and 10 years ago started his work to train father's who never want to see another generation go by without a father in their lives. Edward should know – he came from one of those homes. But it isn't just for dads and for kids, but there is training for the moms as well. We were pleased to successfully get them a Google AdWords grant which has started driving traffic to their website. Learn more about these community leaders at http://fatherschild.com