What: Healthcare Grants for Non Profits – $25,000.00 Robert Wood Johnson Foundation
Who Can Apply: Any city, region or non-profit in the United States
When: Deadline is September 17, 2014. There is a mandatory information webinar on July 22, 2014.
Why: These are rewards for a job well done. These aren't technically grants given to achieve some purpose but are funds to reward a community for making significant strides to improve health care. Benjamin Franklin is credited with saying "an ounce of prevention is worth a pound of cure". In the Book of Proverbs we see where there is no vision the people will perish. The Robert Wood Johnson Foundation is blending those two ideas with their annual Culture of Health Prize. The prizes are $25,000 each.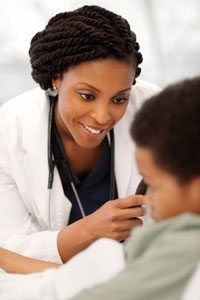 What makes this grant unique is it may technically not be a grant. It's a reward for a job well done. The Robert Wood Johnson Foundation (RWJF) is NOT looking for grant proposals to accomplish a particular end. Most healthcare grants for non profits are  proposals geared toward identifying a problem (that's not hard to do) and then proposing how the grant funds will help to alleviate the problem.
But the RWJF has done something different. They are expecting the work will be done without their help and the community gets a win/win: they win because their community is healthier and they win a cash prize to spend how the community wants.
One of last year's prize winners was Williamson, West Virginia . Because of the loss of coal mining jobs the local health clinics were one of the first to feel the crunch. With no health insurance for many the clinics were soon burgeoning with patients who had no way to pay for services or medications.  A local non profit was fortunate enough to get the grant (or prize) for quality healthcare.
In addition to the lack of funds the clinic building was overflowing with new clients and they were running out of room. So the area stepped up and in 90 days retrofitted an older building in town complete with all new energy efficient designs included.
Then they focused on other needs like their community garden to showcase why healthy eating is a must. The garden doubled in size and helped to launch the entrepreneurial spirit as well.
A local caterer began to think more about the need for more healthy eating establishments (there is a lot of fast food) and she developed some healthy eating recipes that are now turning to a restaurant.
Williamson, West Virginia, took the initiative to make their city, county and the neighboring Pike County, Kentucky healthier and became a Culture of Health. And for their good efforts they were able to celebrate with a $25,000 prize.
A little vision and a little prevention can go a long way.