Below you'll see some information on health care with a few of my favorite grant picks with upcoming deadlines.  In the News You Can Use section we'll focus on fundraising, everyone's favorite.  And our Client Spotlight is a community based foundation called LeFleur East. Questions or comments or thoughts?  I'd love to hear from you so comment below.
Nick's Picks for Health Care
News You Can Use
How about 7 ways to keep your donors happy?  The Nonprofit Marketing Blog is sharing a series of articles written by Nancy Schwartz on how to engage your donor base.  She has some really great advice (and very cool acronyms) for reminding us of ways to keep the donors happy.  She's only up to 2 of the 7 so click on this link and sign up for more good information.
Client Spotlight – LeFleur East Foundation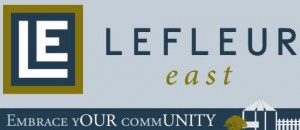 Cities are only as strong as their neighborhoods and the LeFleur East Foundation is taking an active role.  Much of their focus has been on giving their neighborhoods a sense of character and place.  Were you aware that litter dramatically decreases where landscaping is in place?  They raised funds and committed to work projects (complete with elbow grease) to have everyone pitch in.  Easy Grants is working with the Foundation to write grants for their local public schools and to protect the water shed.