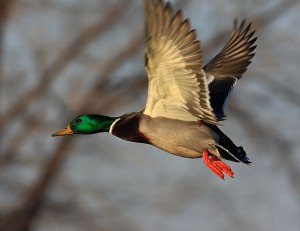 Today I'm focusing on conservation and nature preservation with grant opportunities around the country. In our News You Can Use, I give some advice on finding your grant writer and how it's like finding someone to cut your hair. Then our client focus is on Central City Stages and the good work they are doing in Los Angeles for job training for low income people. Now let's dig into some non profit grants for conservation and preservation.
WREN for Pennsylvania. The Water Resources Education Network is looking for applicants for grant funds to help prevent poor water quality in the state. Grants from $3,000 to $8,000 are available for water utilities.  There is a March 20th deadline. Water Resources Education Network

The Brainerd Foundation. If you live in the Pacific Northwest you might find opportunity for funds to help build capacity in your organization, better communication or protection of ecosystems. Non-profits in Alaska, Idaho, Montana, Oregon, Washington, and British Columbia are the places that can apply and Letters of Intent can be submitted at any time. The Brainerd Foundation
Fund for Wild Nature. Saving native species and wild ecosystems is the focus of the Fund for Wild Nature. If your non-profit has less than $250,000 in annual revenue you may be a candidate.  Their deadlines are May 1 and October 1 and you can use the money for litigation support and public policy development among other uses.   More at Fund for Wild Nature
The Animal Assistance Foundation. Non-profits in Colorado can get support from the AAF to help with animal population control, finding permanent places for animals to live and assistance with your operations. The deadline is April 24 but an LOI must be submitted first  Animal Assistance Foundation
Seed for Education. The Wild Ones Foundation has a program called Seeds for Education that provides seeds and plants to help schools with supplies. Having a wild garden and a place for birds and learn more about ecology are on the top of the list.  Grants are for $500.
News You Can Use
How is picking a grant writer like finding someone to cut your hair?  Taken from our Easy Grants Knowledge Base (http://easygrants.us/how-to-choose-a-grant-writer/) are these ideas with more information in the full article:
They are going to be up close and personal with you.
They need to be good listeners.
They can only help you if you communicate well enough.
They can't promise you'll love your new doo.
Client Focus.  Central City Stages.  CCS has found a unique and effective way to provide job skill training for underserved areas and help the creative components of film and TV production.  Many of the credits we see at the end of movies are called "below the line" and they are best boys, and key grips and hair and make-up.  But there is no systematic way to train for those jobs but CCS is changing that.  They will use their sets (like this one of a maternity ward) to help small and independent film makers with affordable rentals while training people from underserved areas with the skill sets they can use for full employment.  We are glad to be their grant writers.  http://www.centralcitystages.com/