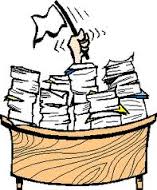 Supporting documents play integral role in grant approval because no one wants to be taken advantage of or called on the carpet for a decision they made. Certainly not the federal government when they are approving grants and free money. Supporting documents help not only build case for your grant proposal but protect the grantors reviewing you grant application. When accessing grant programs, in particular grants from the US federal government, its important to think about the whole package. If you are constructing something using grant funds then plan on the whole package being a big one.
This all revolves around the subject of supporting documentation. Typically these supporting documents are prepared by professionals such as attorneys, engineers, architects, and financial feasibility consultants. It really makes sense when you think about the need for supporting documents. Find an Attorney
For Example…
I'm thinking about a bakery in a really cool part of town that is housed in a old mercantile store. The roof was repaired with grants because the store is on the national historic register.
As you enter the front door and smell the aroma of your soon-to-be enjoyed sugar free vanilla latte with two pumps of sugar free caramel added plus two Splenda with no foam (what kind of prima donna would order something like that?), you notice the bran on the bran muffin is a little tough. Then you look up and see pieces of the ceiling breaking up and floating down to lite on your muffin.
Didn't this old store just get the roof repaired with grant money? Wasn't the roof the final part they needed to open the doors? Surely the architect designed this correctly and the contractor was bonded.
It's scenarios like these that show why there must be supporting documentation that accompany grants and loans.
I can't "save the taxpayers some money" by letting my Uncle Freddie do the contracting work. Who needs an architect to fix a roof any way?
Not having an architect review and design construction plans falls directly into Stupid is as Stupid Does. Or the engineer to design the access road properly, etc. etc.
So what's that have to do with getting a grant? Maybe, everything.
That's why grant seekers need to know up front about any out of pocket costs these needed professionals will charge. Some will help by getting paid from within grant funds. Others simply can't do that and "bet on the come".